The Sarah Cannon Nurse Navigator at North Florida Cancer Center offers patients and their families individualized assistance to help them overcome health care system barriers and facilitate timely access to quality medical and psychosocial care.
The Cancer Center is committed to providing our patients with tailored services made possible by the use of the Nurse Navigator model. Nurse Navigators are well-trained Registered Nurses who specialize in various areas of cancer care. Our Nurse Navigators ensure that you, the patient, are receiving the best, most expedient care possible. Nurse Navigators are the point person in your care; there to provide you with answers to the questions that may arise in your day-to-day care.
---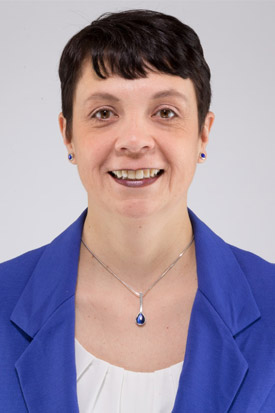 Susie Ulloa, MD, RN
Oncology Nurse Navigator - Breast Program
As a nurse navigator, and a breast cancer survivor herself, Susie joins North Florida Regional Healthcare with more than 20 years of experience as a nurse and physician. Her role enables her to support patients and families throughout their experiences with cancer by providing education and assisting them to overcome system barriers. She attended medical school at the Colombian School of Medicine (Bogotá), and nursing school at Santa Fe College (Gainesville, FL). Before becoming part of The Cancer Center at NFRMC, she was the hospital liaison for Gentiva home care and a nurse researcher at Applied Pharmacology and Toxicology Inc.
---
Kimberly Arthur-Mensah RN, MHA
Oncology Nurse Navigator - Lung Program
Kimberly Arthur-Mensah RN, MHA is the Lung Cancer Nurse Navigator at The Cancer Center. She joins North Florida Regional Medical Center with 13 years of experience as a nurse. She attended The Ohio State University. She joins us from Washington DC where she worked as a nurse manager for a Neurology Clinic at MFA-George Washington University Hospital. In her spare time she enjoys volunteering with Created Gainesville.
---
The Health & Healing Room
Just off our Main Lobby at The Cancer Center is The Health & Healing Room. In this room, we offer a number of programs for education and support. Check our calendar on this website for upcoming events and programs or call Oncology Nurse Navigator Susie Ulloa for more information.